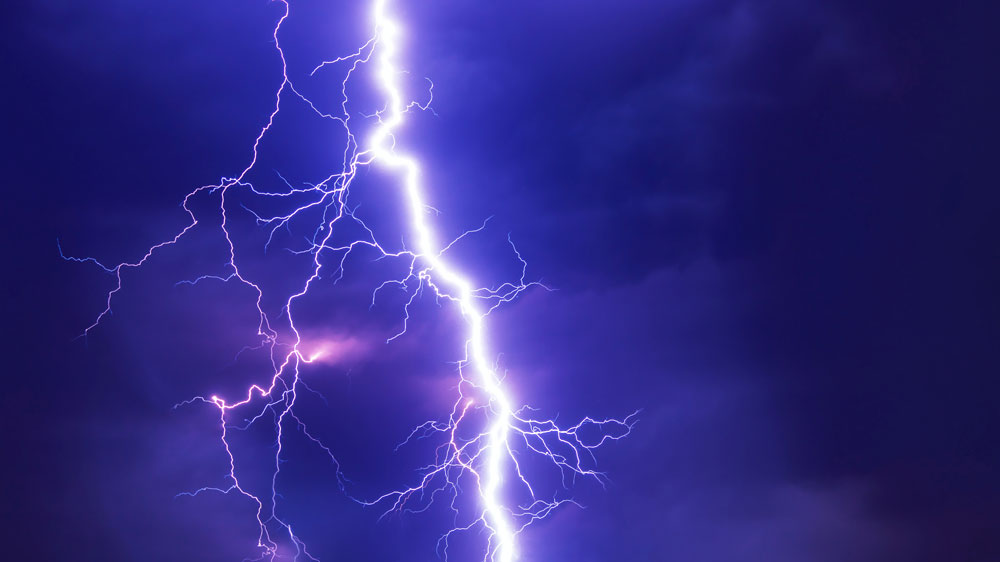 25,000 bolts of lightning hit Frankfurt airport in just one hour on Wednesday 16 August of this year, 2023. 60 litres of rain per square metre came down between 20.00 and 23.00 hours in this Hessen region, southwest of Germany, together with wind speeds of 60 miles per hour.
This agressive storm just touched us at my daughter's house, but we watched as this extreme weather unleashed 'christmas lights' on the area and all that went with it.
And dementia is one heck of a lightning strike!
For years it lays dormant. For years it remains silent. For years it moves with stealth.
Till the day it strikes, till that bolt turns your world, and of those around you, totally upside down.
The day it shows its face is not dramatic, but the ball is rolling and you cannot stop it.
That is dementia.
The day you called me and repeated the same thing to me several times over, was the day your life changed; the day Dad's dreams of a wonderful retirement of travel, relaxation and life together smashed into little pieces; the day my family and I had to change plans; the day my brothers had to plan more visits than ever before to Malta; the day we lost our mum; the day Rosa passed away and a new person emerged.
That is dementia.
We eventually really lost you. It was a 12 year battle. A very tough 12 year battle, most especially for you. Yet this fight was not really lost, was it? No. We continue to fight, we continue to search, we continue to reach out. We never give up. Not until the day we see a cure, a total cure.
Not till the day dementia is no longer a threat, no longer a worry, no longer a fear.
Will I see this day? No , I am told. Will I benefit? No, I am told. What is my fate and yours?
Who knows?